San Juan del Sur, Nicaragua
Surf | Shuttles | Food | Experiences | Eco Tourism
Completely remodeled with ecologically friendly finishes, original exposed bricks accented by yellow throughout, high ceilings, million dollar view, one of the only entire houses of this size for rent in town, conveniently located a few blocks from the center of San Juan del Sur and only 1 block from the ocean perched up on a gentle hill.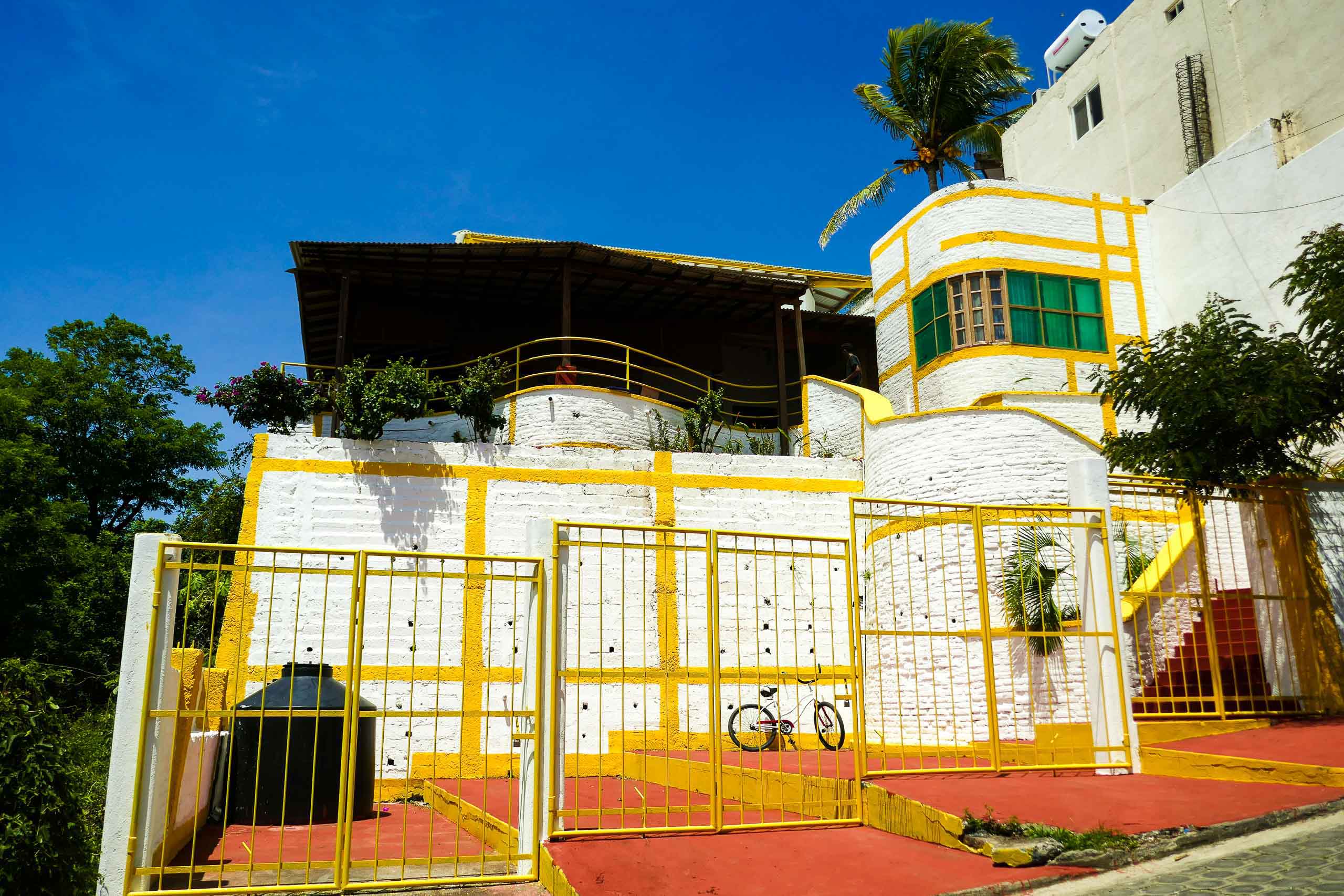 Full House
Rent the entire house. 5 bedrooms, 3 bathrooms, newly remodeled with eco finishes, and a huge patio to enjoy the impressive ocean views.
1 bedroom has a King bed with private bathroom
3 bedrooms have double beds and shared bathrooms
The upstairs bedroom has 5 bunk beds.
This house can accommodate up to 18 guests. It's a great place for groups, families, and friends.
Price Per Night
From $199
At Your Service
Additional Benefits of staying with
Casa Oro Group
Transportation Services
Airport & Border pickup | Reliable Beach Shuttles | Beyond
Surf
Rentals | Lessons | Buy + Sell
Farm to Table Restaurant
Seasonal | No Artificial Inputs | Wild Heirloom Chocolate
Experiences
Sea Turtles | Horseback Riding | Zip Lining
Responsible Travel
Upcycle | Recycle | Eco Construction
Packages
We'll take care of the details, so you can enjoy fully.
Complimentary Gym Membership Access
Use promo code ORO
for best rates
Visit San Juan del sur 
We Have Vacancy!
Barrio Pedro Joaquin del parquecito 200m al norte mano derecha